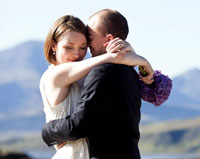 With beautiful scenery steeped in history Isle of Skye makes a fantastic place to get married.
At Skye Weddings we can help with everything from a surprise engagement to large wedding parties. Offering tailored wedding packages including everything you need such as the venue, accommodation and food to make your day complete.
Let us remove the stress and make your Skye Wedding perfect.