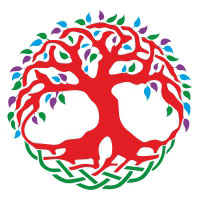 Pete and Bee welcome you to "Under the Rowan" at Armadale Pier in Sleat on the Isle of Skye.
Our small shop is selling an eclectic mix of crafts, gifts and wool from Skye & beyond.
We've got mugs with mice, wool for socks, cards with earrings, shawls to keep you warm, lotions to survive the midge, knitting kits and much, much more!