Skye Outdoor Activities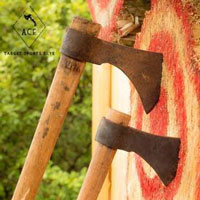 ACE Target Sports is a small scale, high quality activity provider.
We offer Archery, Clay Shooting, Axe Throwing and Air Rifle Shooting, with expert tuition and guidance. We cater for all group sizes from couples on holiday, families with children and larger groups of 20 or more on stag or hens parties.
What ever your group or experience level - we welcome you. Come and try throwing an Axe – surprise yourself!