Sleat Bed & Breakfast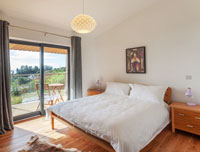 Bracken Brae is a small family run bed & breakfast located in the village of Ardvasar in Sleat.
The B&B is just a couple of minutes' drive from the Armadale ferry terminal, or a 30 minute drive from the Skye bridge. We are walking distance from many amenities including a pub, shop, cafe and Armadale Castle & Gardens.