Dunvegan Bed & Breakfast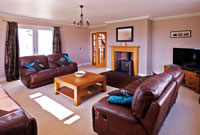 Offers bed & breakfast accommodation located near the village of Dunvegan on the Isle of Skye.
Brae Cottage can sleep up to 6 people split between two double rooms and one twin. Everything you need for a comfortable stay is included. To top it off outside on the private deck there is a luxury hot tub.
Book you stay at Brae Cottage on Skye.